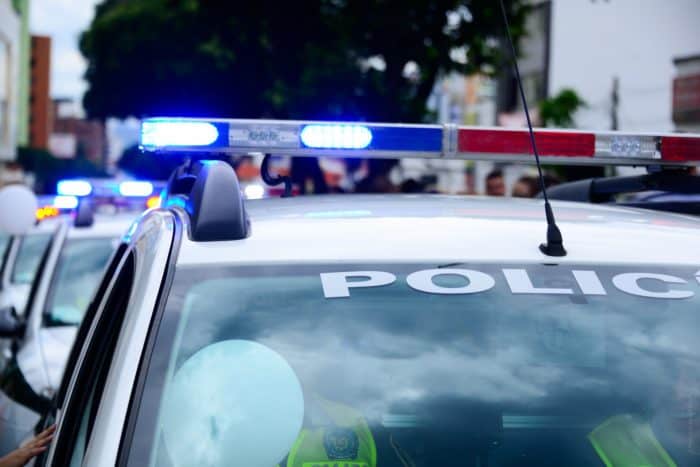 This year's local election has been a hotly contested one, with 17 candidates throwing their hats into the ring. Upon speaking with many of them, a few issues jumped out as the leading concerns of the citizens of Burien. At the top of that list was crime. It is undeniable that Burien's homeless population has skyrocketed, bringing a seedier feel to the small town. A few candidates have declared that crime has increased and are lambasting city leaders for not doing more to stop it. These candidates follow up with stories of property theft and damage on the rise, but has crime in Burien really increased?
Getting the Data
We pulled records from neighborhoodscout.com, a website dedicated to tracking real estate information. Neighborhoodscout's data is from a 2015 FBI nationwide meta-analysis crime statistics report. In it, we can see that Burien had 216 violent crimes and 2,397 property crimes in the year 2015. This earned Burien a crime index rating of 6 out of a 100, with 100 being the safest city.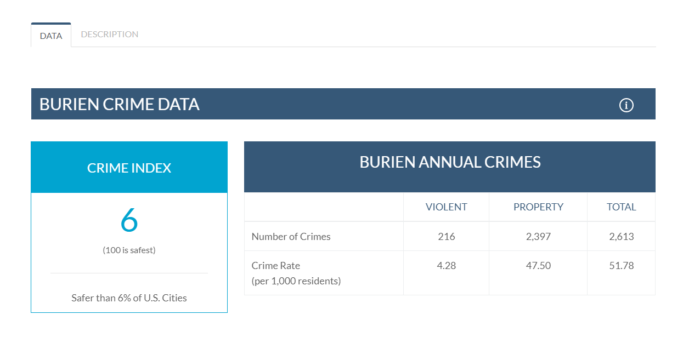 Comparisons
This rating is terrible, but when you compare it with many of our neighboring cities- some of them scoring considerably lower- it doesn't seem quite so bad. For example, Seatac has a score of 4, Seattle's score is 3, and Tukwila has a score of 0. Of course this data is two years old, but we can still use it as a base to see how bad crime currently is.
Expanding On Past Data
To expand our past data we look to FBI:Uniform Crime Reporting a program for seeking information on crime in the nation. In this report we discover that in 2012, even though the population was 2/3 of what it is now (2012: population at 34,310) there was a higher occurrence of violent and property crime than in 2015 (2015: population at 50,467). Specifically, in 2012 there were 267 violent crime incidents and 2,550 property crimes, vs in 2015 with violent incidents at 216 and property crimes at 2,397. This was a jump from the year before (in 2011) when violent crime incidents were at 223 and property crime was at 2,356; a much more comparable year to 2015, but again with only 2/3 the population.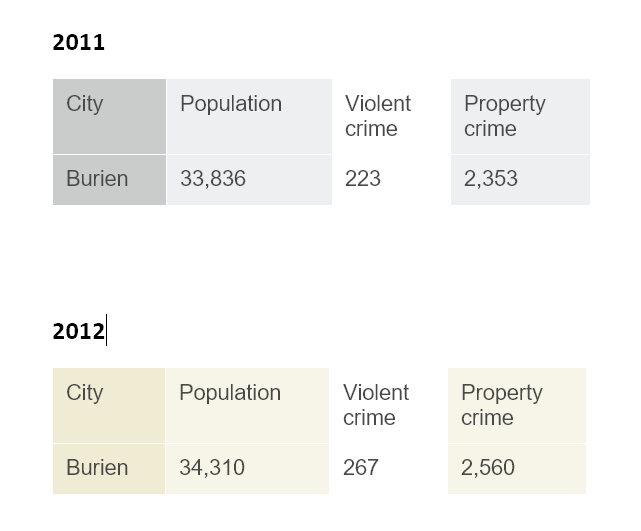 This gives us an idea on what to expect when talking about crime numbers.
Getting Current Data
To find out current crime statistics, we go to the Burien Crime Statistics Map provided by CrimeReports ™. CrimeReports "is the nation's largest collection of law enforcement agencies committed to transparency, public access, and citizen engagement." The data they have available is only from 01/22 – 07/21, 2017 (a 182 day period), but with this window of data, we can really examine up-to-date crime rates, and the results are surprising. Only 67 violent and 516 property crimes have been committed these past 6 months.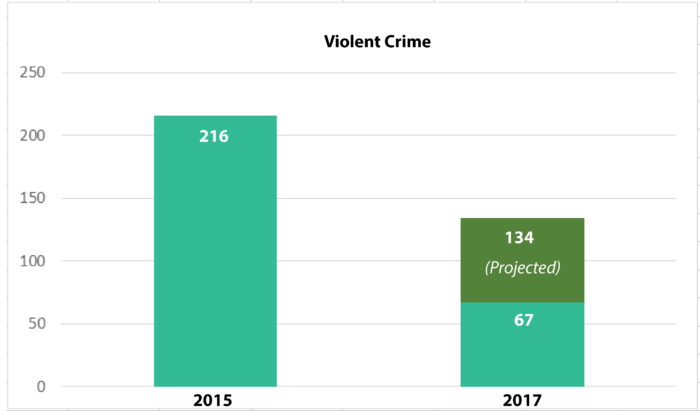 Projected crime calculated by doubling 6 month rate of 2017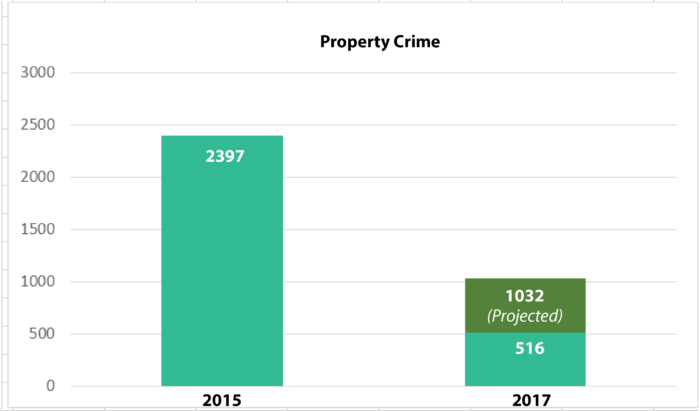 Reading the Data
In this six month period Burien's crime rate seems to be far less than past data, making claims of increasing crime dubious. It's possible that crime might statistically pick up in the later months, but law enforcement officers generally agree that summer months are typically worse for crime.
In summation, crime has not increased; in fact, property crimes seem to be greatly reduced. There can be any number of reasons for why that is. Perhaps the citizens of Burien lost faith in their police force and are not reporting as many crimes. Perhaps the Burien police don't keep track of their data very well. Really, it would take more data than we have to find out. What we do know is that with the data we have, we can only say that crime has not increased.
Political Candidates
I don't know what data the candidates who are claiming increasing crime are operating on, but it seems to be false. That is not to say that crime is not a serious issue. We as Burien citizens shouldn't wait for crime to get to unprecedented levels to want to stop it. Many Burienites have taken the task of creating Block Watches and other community groups to safeguard their neighborhoods, a very important and effective way of giving back. However, it is also important to use correct data when implementing polices that will affect thousands of people.
If any readers have data that points to a different conclusion, we would be happy to include it in a future post.
Click here for our article on neighborhood crime prevention through the Block Watch program.